Welcome
Dear therapist friends,
According to the World Health Organization, investing in health, in early childhood and working with families to improve their parenting skills, has proven to be the most effective way to enhance development and reduce inequality.
Oral health, specifically, must be understood as the perfect functioning of the Stomatognathic system as well as its interface with all body systems.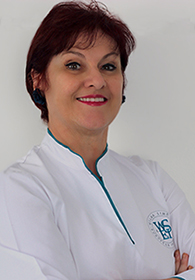 Functional Jaw Orthopedics is a specialty that has the necessary therapeutic arsenal to promote health, to prevent damage and to re-establish oral physiology.
As a professional that has dedicated my life to the study and practice of Functional Jaw Orthopedics, I feel myself extremely honored to be the president of the IV Scientific Meeting of Wilma Simoes European Institute (WSEI), as well as to receive all the guests for the XII International Functional Association (IFUNA) Meeting. The theme chosen for all these meetings reflects the actual strategy of WHO/Europe: "Investing in children".
Our aim is to show that this strategy must be spread all over the world, reinforcing the necessity of connecting different fields of health sciences to allow each child the possibility of have a correct growth and development, expressing all its potentiality.
I and all the organization commission, will receive each speaker and each participant warmly. I have a great expectation in the reunion and I am sure that going deeply into the discussions about the interface between craniofacial growth, development and malocclusions will allow all the participants to understand better the necessity and obligation of early intervention.
With all my heart,
Patrícia Valério