Oradores
27 de Setembro de 2019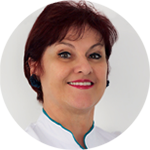 Prof. Dra. Patrícia Valério (Brasil)
Functional orthopedic Jaws.
Senior researcher postdoc the department of physiology and biophysics at the Universidade Federal de Minas Gerais – Brazil.
orthodontic course professor at the University of Itauna – Minas Gerais – Brazil.
Researcher of CEPECRAF – Teaching and Research Center for Craniofacial Growth and Functional Orthopedics Multidisciplinary – Southern Cross University – São Paulo – Brazil.
Functional Orthopedics course coordinator Jaws of Biofokus – Turkey.
Researcher invited the University of Marmara – Turkey, the University of Ioannina – Greece and the University of Aveiro – Portugal.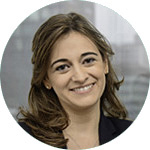 Dra. Carina Pereira Leite Esperancinha (Portugal)
Dentist.
Functional Jaw Orthopedic Specialist by Cruzeiro do Sul University – São Paulo – Brazil.
Coordinator of Functional Jaw Orthopedic courses at Wilma Simoes European Institute– Lisbon.
Researcher of CEPECRAF – Teaching and Research Center for Craniofacial Growth and Functional Orthopedics Multidisciplinary – Cruzeiro do Sul University – São Paulo – Brazil.
Postgraduated in Neuro-occlusal Rehabilitation – Dentoclinic – Barcelona.
PHD Student at Lisbon University – Dentistry.
Dr. Michael Gorbonos (Israel)
University of Barcelona, Spain
2011: Visiting Professor at the Department of Orthodontics
Universidad Autonoma del Estado de Mexico, Mexico – Visiting Professor at the Department of Orthodontics
Medical University of South Africa – MEDUNSA : 1991-1996
2008: Senior Dentist Lecturer
1992-1994: Master of Dental Science (M.D.S)
University of Timishoara, Romania
Doctor of Dental Medicine (D.M.D): 1985-1990
Founded and acting president of IFUNA – International Functional Association: 2007 – Present
• Present­ Responsable for organzing the annual congresses ­
• Publishing IFUNA maganize to 1100  registered members
Fluent in English, Spanish, Hebrew, Russian, and Romanian.
Dr. Gabor Hermann (Hungria)
Digital orthodontist, functional orthodontist, evangelist of functional medicine and interdisciplinary craniofacial functional medicine.
Gratuated at Semmelweis Medical University, Dental School, Budapest.
Postgraduate orthodontic program at SE University, Budapest.
Former Damon European instructor, Lingual orthodontic user, active member of WSLO.
Former Invisalign user, later developer of an in-house aligner system, called Smileazy. Studied cranial osteopathy, ALF and myofunctional orthodontics.
Developer of the new definition of the orthodontic specialty and developer the new definition of functional orthodontics and how functional orthodontics can be an essential part of functional medicine.
Lecturing on functional orthodontics and interdisciplinary functional teamwork nationally and internationally. Practicing in Budapest, leading his private office that is specialised on digital orthodontics, functional orthodontics, sleep dentistry and TMD.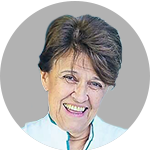 Prof. Dra. Wilma Simões (Brasil)
Morphology Master, Federal University of São Paulo.
PhD in Pediatric Dentistry: Functional Orthopedics, Cruzeiro do Sul University.
PhD Honoris Causa by the University Camilo Castelo Branco – São Paulo.
PhD Merit by the Paulista Association of Dental Surgeons.
Specialist in pain and TMJ Dysfunction – CRO.
Specialist in Functional Orthopedics – CRO.
Coordinator Teacher of the Specialization in Functional Jaw Orthopedics of the Cruzeiro do Sul University.
Founder Coordinator CEPECRAF-OFM Multidisciplinary – Center for Education and Research of Cranio-Facial Growth.
Institute of Dentistry – Post Graduate Program – Stricto Sensu in Dentistry – Cruzeiro do Sul University – São Paulo.
Publications: 5 editions of books on Functional Orthopedics seen through the Rehabilitation Neuro-Occlusal – Issues in Portuguese, Spanish and Italian. More than 120 articles and chapters.
Sessão 1: Aspectos Comportamentais nas Terapias Funcionais
Dra. Maria Vasilyeva (Rússia)
PhD, Orthodontist.
Assist. of prof. of Department of pediatric dentistry and orthodontia
Peoples' Friendship University of Russia.
Preferences: Functional orthodontic treatment, Osteopathy, Kinesiology, Interdisciplinary approach
Experience:
Abso-anchor Certified speaker.
Medical Advisor of 3D Med AG (Swiss).
3M Russian speaker, Adenta speaker, Expert on Incognito System.
IFUNA, EOS member, WFO fellow, Member of Russian Orthodontic Society
Using lingual systems since 2001, Using microimplants since 2003.
Have few patents, articles, author's seminars and lectures around the World (Germany, France, Japan, South Korea, China, Jordan, India, Armenia, Ukraine, Belarus, England, USA, Thailand, Lebanon, Poland, Bulgaria, Italy etc.)
Private practice.
Dr. Fabiola Limardo (Argentina)
1997: Dentist (U.B.A), Argentina.
2002-2004: Teacher of the Department of Complementary and Integrative Medicines (Maimónides University), Argentina.
2004: Especialist in Orthodontics (U.K), Argentina.
2006: Certification in Anthroposophic Dentistry (Medical Section of Goetheanum), Switzerland.
2008- 2015: Coordinator of the Odontological Section of CIMA (Iberoamerican Coordination of Anthroposophic  Medicine).
2011-2016: President of the Odontological Section of AMAA (Argentinian Association of Anthroposophic Medicine).
2016-2019: Member of the AMAA´s Directive Comission.
Since 2018: Member of Academia Brasileira de Ortopedia Funcional dos Maxilares ABOFM/ ABFCOC, Brasil.
National and international lecturer about Anthroposophic Dentistry (Argentina, Brasil, Chile, Perú, Suiza, España, Hungría, y Ucrania).
Author of the book: "Oral Breathing from a physical, psychical and spiritual view". Editorial Antroposófica, 2008.
Dr. Kerl Toham (Lituânia)
Kerl Toham, israelian holistic therapist, the author of the "Three Keys" wellness system.
The fundamentals of the system are the author's method of sound osteopathy and the author's method of psychoanalysis.
Sessão 2: Medicina Funcional
Dr. Eyal Botzer (Israel)
Graduated from the Hebrew University School of Dental Medicine in 1990 and the Post Graduate program in Pediatric Dentistry in 1995.
Between 1995 and 1996 I was a Research Fellow at the NYU Dental School.
Learning a new technique in the treatment of cleft lip and palate at the NYU Medical Center with the Institute of Craniofacial Reconstructive Plastic Surgery.
Since 1997 appointed as the director of the Pediatric Dentistry Clinic at the Tel Aviv Sourasky Medical Center.
My specialty is pediatric dentistry and treatment of neonates with craniofacial anomalies. Starting the year 2000 I have been involved with tongue tie research and treatment. I am a founding member of the International Affiliation of Tongue-Tie Professionals (IATP) and currently serves as a board member of the organization.
I have co-authored several articles on tongue tie and performed thousands of surgical procedures on newborns with breastfeeding difficulties."
Since 2016 I am a co-founder of BAM-Medial LTD a company that invented the Liper-Device a tool to help tongue training and better healing following surgery
In 2019 I have established the Tongue-tie and breastfeeding research and treatment center, at the Tel Aviv Sourasky Medical Center, where newborns are being assessed and treated by a multidisciplinary team, during the first 3 days of life.
Dra. Marie Joseph Deshayes (MD) (França)
Member of the French Society of Orthodontics.
Member of the French Society of Anthropology.
Consultant TéléCrâne Innovation.
Best Multimedia and Audiovisual Presentation Award at the XV SIDO Congress, Rome 1999, for a CD-ROM on Craniofacial Morphogenesis.
Author' books:
• L'Art de Traiter avant 6 ans (Ed Cranexplo 2006).
• Repérages crâniens / Punti Di Riferimento Cranici (Ed Cranexplo 2003) / Cranial landmarks (2005).
• Ortopedia Cranio Facciale – Trattamenti dell'occlusione Dentaria prima dei 6 anni (Ed Cranexplo 2016).
• El Arte de Tratar antes de los 6 anos – Primeros pasos hacia la ortopedia craneofacial (Ed Cranexplo 2015).
Partner of the SKULLSPEECH project for the Human Cervico Craniofacial Development 2008-2012.
Deshayes M-J, Palladino G: Contributing factors of cranio-facial asymmetries (in Press).
Dr. Shinichi Arita (Japão)
Shinichi Arita was born in Nagasaki city ,Japan.
He graduated from Kyushu Dental College in 1977 in Japan and began his orthodontic career at Fukuoka Dental College.
He started his Dental Clinic for chirdren in Nagasaki city in 1981.
He took his PhD in 2000 at Fukuoka Dental College.
He has been investigating preventive orthodontics for all children in the community.
My Thesis of Orthodontic:
1) Sninichi Arita, Kyoichi Kiyama, Sadayuki Naritomi: Study on the directuion of mandibular growth by using Issacson's method, The Journal of Fukuoka Dental College vol7 No.2 ,p304-314 ,Jul. 1980
2) Shinichi Arita, et al,: A case of Compound Composite Odontoma Preventing Eruption of Maxillar Canine, The Journal of Fukuoka Dental College, Vol 40-No1,p216-222, Jul. 1981
3) Shinichi Arita ,et al,: Influence of Various Contaminants on Bonding of an Orthdontic 4-META/MMA-TBB Resin to Etched Enamel, The Journal of Japan Society for Adhesive Dentistry Vol.18 No.1,p30-42, 2000
4) Shinichi Arita, Etsuo Nodai, Hajime Suyama: The present situation and problem for examination of dentition and occulusion in school dental health program,The Journal of Nishi-Nippon Orthodontic Society,Vol47 No1,p54-57, 2002
5) Shinichi Arita, :Preventive Orthodontic on Primary Dentition-Influence of Diet, Japanese Journal of Clinic Dentistry for Children,Vol.12 No.4
6) Shinichi Arita:Advice for underdeveloped in eating, swallowing and chewing function ,DENTAL DIAMOND, the Extra Number, p76-77,2011
7) Kazuo Sekizaki, Kmiko Takahashi, Shinichi Arita, Yu Satomi
Early orthodontic treatment-A practical guide to children's healthy growth and development-QUINTESSENCE PUBULISHING JAPAN, 2018
Member of: The Japanese Orthodontic Society, Japanese Society of Pediatric Dentistry, Japanese Society for Oral Health, Japanese Society for Disability and Oral Health.
Dr. Wilson Aragão (Brasil)
AIO-president in Brazil of the Ibero-American Association of Orthodontists.
Author of the book "Regulator of Function Aragão" Published in Brazil 2007 – Published in Spain 2008.
Professor of courses in Brazil, Argentina, Italy, Israel, Spain, Mexico.
Scientific articles published in Brazil, Spain and the USA.
Professor in the post-graduation course of Sports Medicine in Rio de Janeiro at Veiga de Almeida College.
Visiting Professor at the University of Barcelona, Spain
Guest lecturer at the Autonomous University of Chihuahua, Mexico.
Member of IFUNA – International Functional Association.
Clinical care of patients in the HBTC-RFA Area in São Paulo Capital.
Clinical care of patients at INOA in the city of Rio de Janeiro.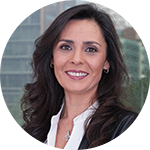 Dra. Cristina Póvoas (Portugal)
Dentist graduated by the Instituto Superior Ciências da Saúde – Sul (University).
Specialist Certificate in Functional Jaw Orthopedics by Cruzeiro do Sul University – São Paulo – Brazil.
Researcher at CEPECRAF – FJO -Teaching and Research Center of Craniofacial Growth and Multidisciplinary Functional Jaw Orthopedics – Cruzeiro do Sul University – São Paulo – Brazil.
Active member of IFUNA – International Functional Association
Active member of the Brazilian Academy of Cranio-oro- cervical Pathophysiology – FJO (ABFCOC-FJO).
Member of the Portuguese Society of Dento-facial Orthopedics (SPODF) –
Presentation of posters and oral communications in national and international congresses.
Trainer at the Wilma Simões European Institute, with a 4 hours training in the National Course organized by the Lisbon School of Functional Jaw Orthopedics – Lisbon 2017 and 2018.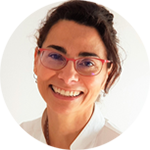 Prof. Dra. Mercedes Galvez (MD, DDS) (Espanha)
Private practitioner in Granada, Spain, where is dedicated to comprehensive dentistry.
1965 – Born in Granada.
1989 – Graduated at the University of Granada, Spain, as Medical Doctor.
1992 – Graduated in Dentistry at the University of Granada, Spain.
1992-1993- Educated at Neuro-Occlusal-Rehabilitation with Dr. Pedro Planas
1995-2019 – Continuing Education in Jaw Functional Orthopedics.
1997 – Master in Morphological Science at the University of Granada, Spain.
2007-2017 – Part time Professor in the Master of Integrated Pediatric Dentistry at the University of Sevilla, Spain.
Since 2015 – Teacher at the Wilma Simoes European Institute in Lisbon, Portugal.
Coordinator for CEPECRAF in Spain.
Invited speaker in several European and South American Countries.
Member of several dental associations.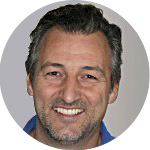 Prof. Dr. Delfino Allais (Itália)
Private practitioner in Turin, Italy, where is dedicated exclusively to Orthodontics and Functional Jaw Orthopedics treatment. His special focus are: biomechanics and multidisciplinary treatment, functional and growth modification.
1963:  Born in Borgone di Susa TO Italy
1990:   Graduated at the University of Turin as Medical Doctor
1994:  Master in Pariodontology at the Periodontal Department Odontologic Clinic University of Turin Italy
1997: Specialized in Orthodontics at the Royal Dental College Aarhus University DK
2000: Master of Science in Orthodontics at Aarhus Università DK
1997-2010 – Clinical Professor at the Orthodontic Department Aarhus University DK
2012: Specialized in Functional Jaw Orthopedics at the University Cruzero do Sul San Paolo Brasil
Published scientific articles.
Invited speaker in several European Countries, USA, Canada, Brasil.
Member of Orthodontic Associations: S.I.D.O., A.A.O.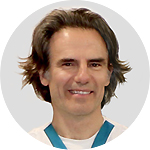 Dr. Rol Philippe (França)
1989: Diploma of dental general practitioner, dental faculty of Rennes ( France).
Since 2009 – Exclusive practice of functional jaw orthopedics.
2005-2006: Training in the Occlusal Neuro Rehabilitation of Pedro Planas at the Planas Dentoclinic in Barcelona with Professor Carlos Salvador Planas and Dr. Cathy Canalda.
2007-2008: Training in functional jaw orthopedics for children from 3 to 6 with Dr. Marie Josephe DESHAYES, Paris.
2011:  Introductory Training in Functional jaw Orthopedics in Montreal with Prof. Wilma Simoes.
2016-2018: Training in orthodontics at the French Graduate School of Clinical Orthodontics (FGSOCO), Paris.
2016-2017: Training in functional jaw orthopedics at the European Wilma Simoes Institute (WSEI) in Lisbon with Prof. Patricia Valério, Prof Wilma Simoes and Dr. Carina Esperancinha.
2017-2018: Visiting professor at the Wilma Simoes European Institute for the international training course in functional jaw orthopedics for French practitioners.
2018:  President of the International Congress of the European Wilma Simoes Institute ; Saint Malo ( France).
Dr. Charles Lelouche (França)
1977: Diploma of doctor in dental surgery Paris V
1977-1997: Activity dentist generaliste
1978-1979: Service for cooperation in Senegal
1979-1983: Attache at the service of parodontology Paris V
1985-1991: Attache at the service of occlusodontie university Tel-Aviv
1995-2000: Coach in dental cabinet development
1995-1997: Private course of orthodontic «ceto»
1997: Practical beginning of exclusive orthodontics
2001: Acreditation to the invisalign technic
2004: Functional orthodontic course pedro planas
2007: Participation in the first congress IFUNA – Paris
Since 2005: Up today private activity of exclusive orthodontic
2015: Exclusive orthodontics with clear align invisalign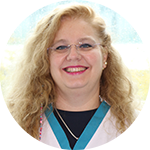 Dr. Banu Yesilbek (Turquia)
During my PhD Degree on periodontics I realized that there was a missing link in my professional life. I was lucky enough to be introduced to Functional Jaw Orthopedics by Dr. Patricia Valerio on 2003. After that period I begun focusing on this field besides periodontology and tried to integrate JFO in my daily dental life.
After gaining experience on JFO I decided that we needed to spread this wonderful physiologic approach to more people and enable more people to benefit and change their lives. So we have founded Biofokus Organization to disseminate JFO knowledge to dentists.
Since more than 10 years we have been teaching JFO to dentists, specialists and I have been the scientific advisor of Biofokus . Until today we have reached more than 500 dentists worldwide and enabled them to help their patients with more physiologic approach of JFO.
Education
1992 1999:  Ege University Faculty of Dentistry, İzmir, Turkey.
1999 -2005:  PhD. on Periodontology on Ege University Faculty of Dentistry, İzmir, Turkey.
Professional Experience
2000 -2008: Private Office in İzmir, Periodontology and Functional Jaw Orthopedics.
Since: 2003: Biofokus Organization, Scientific Coordinator and translator.
2008 – 2011: Cyprus Life Hospital, Periodontology and Functional Jaw Orthopedics.
2011 -2014: Ege Sumer Dental Center, Periodontology and Functional Jaw Orthopedics.
Since 2015: Private Office in Denizli, Working in my personal office focusing on Functional Jaw Orthopedics.
Scientific Achievements
Award in IFUNA Meeting on 2016 (Improvement of facial esthetics and function with JFO).
Presentation on IFUNA Meeting on 2017 (One sea star at a time: Changing lives with JFO) Best Poster.
Paper published on Revista da Associacao Paulista de Cirurgioes Dentistas: The psychosocial impact of facial aesthetics in children and adolescents and the possibility of early intervention: report of two clinical cases.
Dra. Sandra Coulson (MS, ST, ED, COM) (EUA)
Sandra Coulson earned her BA Degree in Speech Therapy and Education in 1965 and her MS in Health Sciences in 2010 from the University of Northern Colorado. She served as Director of a Special Education for the public school system in Tacoma, Washington (1966 -1970), as a speech therapist by Denver Public Schools (1970-1975),as a consultant providing stroke therapy services also in Denver (1970-1973), and as Clinical Instructor at the Community College of Denver (1978-1980). She served and joined the International Association of Orofacial Myology where she became Certified in 1986. She is currently a Life member of the IAOM after serving on their Board of Directors for nine years, on several of their executive boards, and then and as their President, 2005-2007. She has been a Certified Instructor for the IAOM since 2011. She has been in private practice in Orofacial Myology for more than 45 years (1969 – present).
Sandra is a consultant for Craig Rehabilitation Center and the National Asthma Research Center in Denver. She has been a public speaker in the field of Orofacial Myology since 1995 and has served as an Advisory Board Member for Heritage College since 1997, often serving as their Commencement Speaker. Sandra is known for her philanthropy in the fields of Dentistry for Children, the Foundation Fighting Blindness, and the Courageous Faces Foundation.
Sandra founded the Coulson Institute of Orofacial Myology in 2003 (for training therapists) and has taught internationally since 2008. She has authored many articles in her field and has won many professional honors including "Therapist of the Year" in 2010 from the National Association of Professional and Executive Women, and the Lifetime Achievement Award in 2016 from the International Functional Association (IFUNA). She currently provides consulting services for clients with Down syndrome, cleft palate, stroke, Bell's palsy, dystonia, tongue thrust, open mouth resting and breathing, snoring and sleep apnea and minor speech dysfunctions.